Alex Grimes
Makes first ever voyage
from England to New Zealand
in 30ft trimaran yacht in 1962/63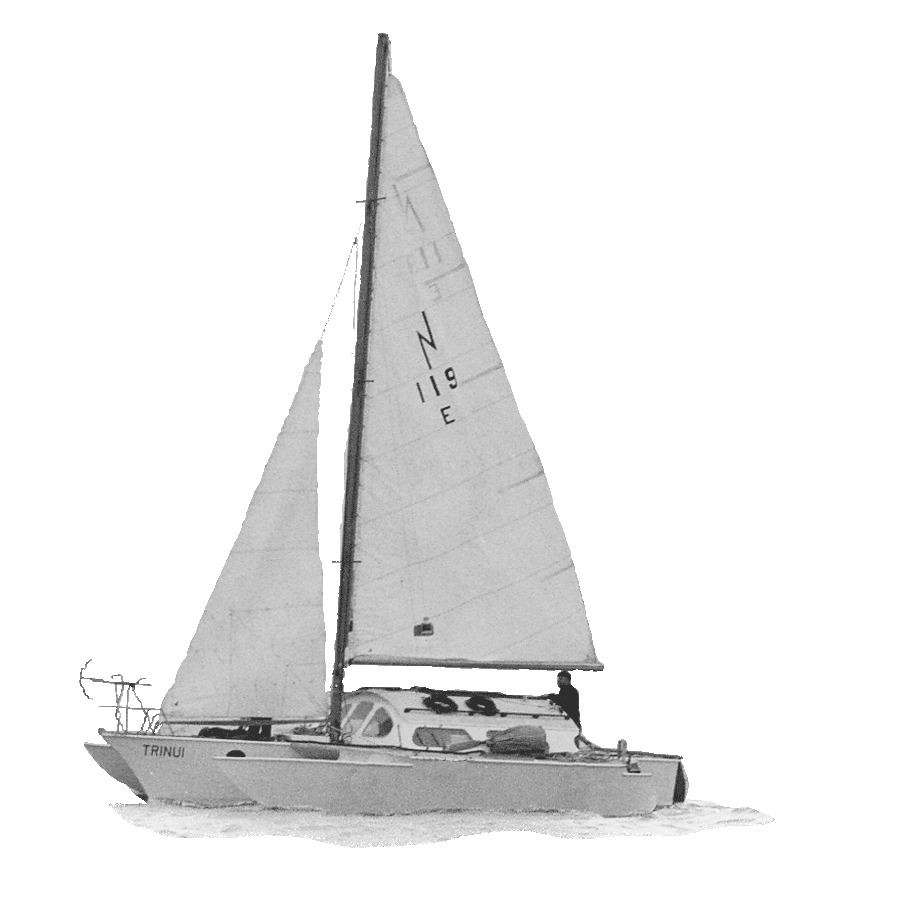 Alex Grimes made this 14 month voyage from his home town of Wells Next the Sea, Norfolk sailing in a 30 foot trimaran named 'Trinui'.
He set sail 21st September 1962 and arrived in Auckland, New Zealand on 14th December 1963, as quoted in the press at the time,
"... a splendid feat to sail a 30-foot trimaran 11,000 miles across the Atlantic, through Panama, across the Pacific, at one stage several weeks out of touch with the rest of the world, to Auckland in New Zealand ..."
The yacht was built in Norfolk by Contour Craft of Gorleston (subsequently Cox Marine, Ipswich) following Arthur Piver's Pi-Craft plans for the Nimble trimaran. Essentially the craft was built of plywood with an external fibreglass coating to hulls and wings.
Below is a copy of the Editorial Comment from Norfolk Eastern Daily Press 15th December 1963 announcing the arrival in New Zealand.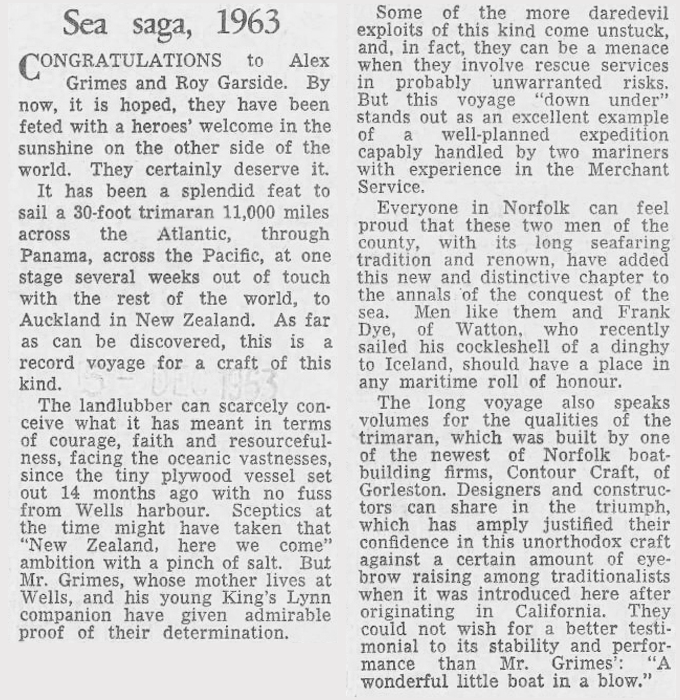 Copyright Eastern Daily Press (note: print layout modified for web page)
There appears to be one particular inaccuracy though: it is more like a total sailing distance of 15,000 miles (13,000 nautical miles), not 11,000 (9,500 nautical miles), which is probably the 'Great Circle' distance as measured on the globe.